Baldwin Boxall Projects
A Baldwin Boxall voice alarm evacuation, EVC or public address system could be near you.
There are many places, worldwide, that use our systems on a daily basis. There may be one in your local supermarket, your place of work, a favourite hotel or museum – the list is comprehensive.
Designed and built to a high quality, a Baldwin Boxall system keeps on going. We regularly receive calls and provide support for companies with systems installed over ten years ago.
We provide guaranteed support and backup for the life of your system (component availability permitting).
We offer a great service – friendly helpful staff – and a quality product which is manufactured in the UK.
At the bottom of this page you will find a list of just a few of our projects.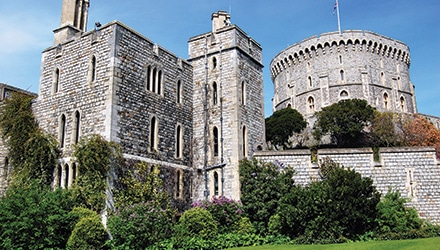 Longevity, quality and full support – ensuring you have true value for money.
Take a look at some more of our projects
About to start a project? Can we help?
Why not give us a call on +44 (0)1892 664422 and let us know how
we can help you?
Some of our other projects
Abu Dhabi Finance District, UAE
Aquads Mall, Algeria
Al-Ain Stadium
Ashington Leisure Centre
Bankside, London
Battersea Power Station
Bloomberg, worldwide
Bordeaux Rail Station, France
Brent Cross Shopping Centre
Bristol City FC
Capital Police Station, Qatar
Centre Parcs
Cheltenham Racecourse
Clapham Junction Rail Station, London
Corn Exchange
Croydon Shopping Centre
Dubai International Airport (extension), UAE
Dubai Police HQ, UAE
Dublin Airport Terminal One, Eire
Eurostar Depot
Financial District Tower, Saudi Arabia
GlaxoSmithKline, UK
Harrods, London
Harvey Nichols, Leeds
Heron Tower, London
Heysham Power Station, UK
HM Treasury, London
House of Fraser, Belfast
HSBC Tower, London
IKEA, nationally
Jebel Ali Power & Desalination Plant, Dubai
John Lewis, nationwide UK
La Cigale Hotel, Qatar
Landmark Tower, UAE
Leicester City FC
Liverpool Exhibition Centre
London Library
London Underground, many
Lyon Funicular, France
Madrid Underground, Spain
Mary Rose Museum, UK
Medway Power Station
Ministry of Defence sites, UK, several
Millennium Stadium, Wales
National Archive, London
National Concert Hall, Dublin
National History Museum
Newhaven Incinerator, UK
Nottingham Tramway, UK
Odeon, nationally
Orly Airport, France
Palm Tunnel, UAE
Paris Tramway, France
Petroleum Institute, UAE
Primark, Karlsruhe, Germany
Regency Tower, Qatar
Rouen Subway, France
Royal Albert Hall, London
Royal Court Theatre, London
Sainsburys, nationally
Science Museum
Selfridges, London
Sumburgh Airport, Aberdeen
Twickenham Rugby Stadium, UK
UMM Al Nar Water & Power Plant, Abu Dhabi
Universities, UK, several
Wylfa Power Station
YAS Waterworld, UAE