PAVA Alarm Systems
Public Address Voice Alarm Systems – Continuous Public Protection For All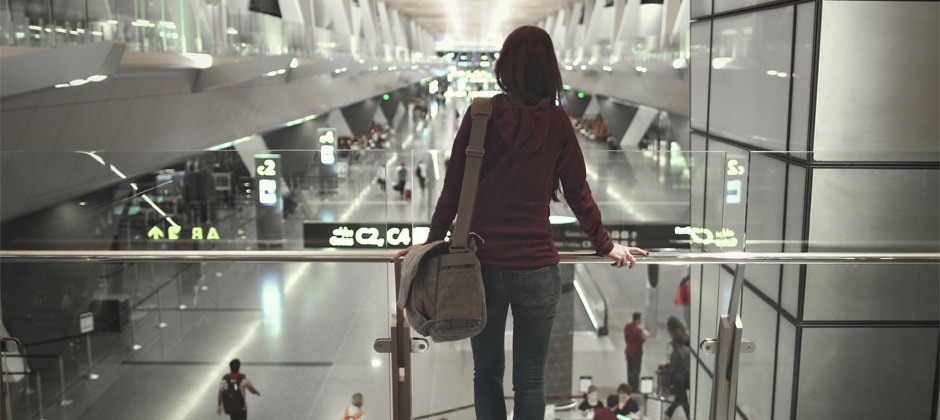 PAVA Alarm Systems allow safe and controlled building evacuation to be managed in the case of an emergency. Clear voice messages, either live or pre-recorded, can be broadcasted from the system for building evacuation. PAVA systems can also be used to provide announcements, background music and paging solutions throughout the building or zonally.
What does PAVA stand for?
Public Address Voice Alarm System.
How does a PAVA system work?
PAVA systems are installed in buildings and linked to the fire detection system to provide clear communication for both general messages or in the event of an emergency to inform and safely evacuate occupants. PAVA system architecture is adaptable depending on the size and type of building and flexible enough to communicate to the entire building or zonally.
System operators can activate or override the alarm to trigger specified messages to quickly and safely evacuate the building in the event of an emergency. Alternatively, in certain circumstances, operators can communicate other messages such as invacuation messages when it is necessary to get everybody inside and safe and secure the building.
Is a PAVA system reliable?
The Baldwin Boxall PAVA system is automatically monitored at all times. In the unlikely event that there is a problem, or a fault is detected, the PAVA system flags the issue at the appropriate point in the system.
Our PAVA system also has an uninterrupted power supply so if the mains power supply is cut off, the system instantly transfers power input to backup batteries to ensure the system continues to operate without interruption, ensuring reliability when you need it most.
Does a PAVA alarm provide zonal communication?
A PAVA alarm can broadcast to all areas of the building or clearly defined zones of the building which are connected to the PAVA system. This can be done either manually or automatically.
Live communication or pre-recorded messages as required
Live announcements can be made in real-time through our latest touch screen microphone, or users can initiate pre-recorded messages saved on the system as and when required. Messages can either be professionally recorded and uploaded to the system or can be recorded and stored for non-emergency use.
Pre-recorded messages can include frequently used general announcements (e.g. 'unattended baggage', 'store closing', etc.), along with emergency evacuation, invacuation, or other urgent announcements. All messages can be initiated as required or automatically at pre-programmed scheduled times, or upon pre-set triggers such as those linked to the building's fire monitoring system.
Messages can also be recorded in multiple languages.
Broadcasting tones & sounds
PAVA systems allow for tones and sounds, such as a bell or siren, to be stored for playback, either at the start or end of a message or as an independently timed broadcast to communicate significant messages at specific times. For example, messages relating to the closing times of a building.
Background music
PAVA systems can include a music storage device so it is possible to broadcast background music to selected or all areas of the building. This can be used to play background music for example in isolation in staff-only areas, or the opposite. If required, different music sources can be directed to different areas.
PAVA alarm system announcements from any area
A PAVA system comes with a choice of styles and input types of microphones. From the most basic, simple paging version, to the full function emergency unit. It is often necessary to have multiple microphones, and more than one type, on a single system. This provides flexibility when it comes to the location and positioning of microphones and the type of announcements required in that area. Typically, microphones are most often found in security rooms, at reception desks, in staff rooms, at customer service tills or anywhere where it is convenient or essential to have one.
Prioritise announcements as required
Multiple microphones, multiple messages, room panels, and several staff members using the PAVA system without any form of prioritisation control could potentially become confusing and dangerous. By setting priorities for each input device, announcements with the greatest importance will always be heard as a priority.
For example, background music will stop when a general announcement is being made. Equally, if an emergency or alert message is broadcast, or a top priority microphone is used, then this will override all others to the areas selected by the user.
These priorities are adaptable and set during a 'cause & effects' assessment. Priorities will be defined in consultation with end-users depending on their requirements.
PAVA emergency voice alarm systems are flexible as well as easily scalable, ensuring that building users receive clear and concise communications when it is needed most. Our range of PAVA systems are certified according to British Standards EN 54-16, ensuring safe and controlled emergency evacuation. Life safety for every building at all times, for everyone, everywhere.
Looking for a PAVA system quote?
We have several qualified distributors who would be delighted to discuss your requirements. Or feel free to contact us – we will be happy to help.