Baldwin Boxall – OmniCare Type C (Combined) Outstation
The OmniCare Type C combined outstation provides two types of communication in one area.
The combined unit (Type C outstation as referenced in BS5839-9:2021) for the OmniCare loop-wired EVC system provides two types of call point at one location. This unit was the first of its kind on the market and has been installed in many locations worldwide.
The OmniCare combined outstation has been specially designed so that it can be installed in such a way as to enable correct mounting heights for each section of the unit (as laid out in BS5839-9:2021). The combined unit can be placed on the wiring loop in combination with any other OmniCare style outstation – providing users great flexibility and choice.
The combined remotes have the same features as the separate fire telephone and disabled refuge units, including:
Red (BVOCC/BVOCCL) or stainless steel (BVOCCSP/BVOCCSL) finish
Surface mountable (optional flush mount bezel available)
Wired in a loop configuration using fire rated enhanced four-core cable Read more…
Disabled refuge:
Speech steered, digital audio
Reset at either master panel or remote
Fire telephone:
Rugged red handset with hearing aid compatible earpiece and loudspeaker
Full duplex speech, digital audio
Hands free use
Door latch initiates call
Push catch or slot lockable door and/or beacon
Conference facility (via master control panel)
Please note that for systems used for 'fire fighting' that fire rated enhanced four-core cable should be used (exceptions exist, please refer to BS5839-9:2021 for full details.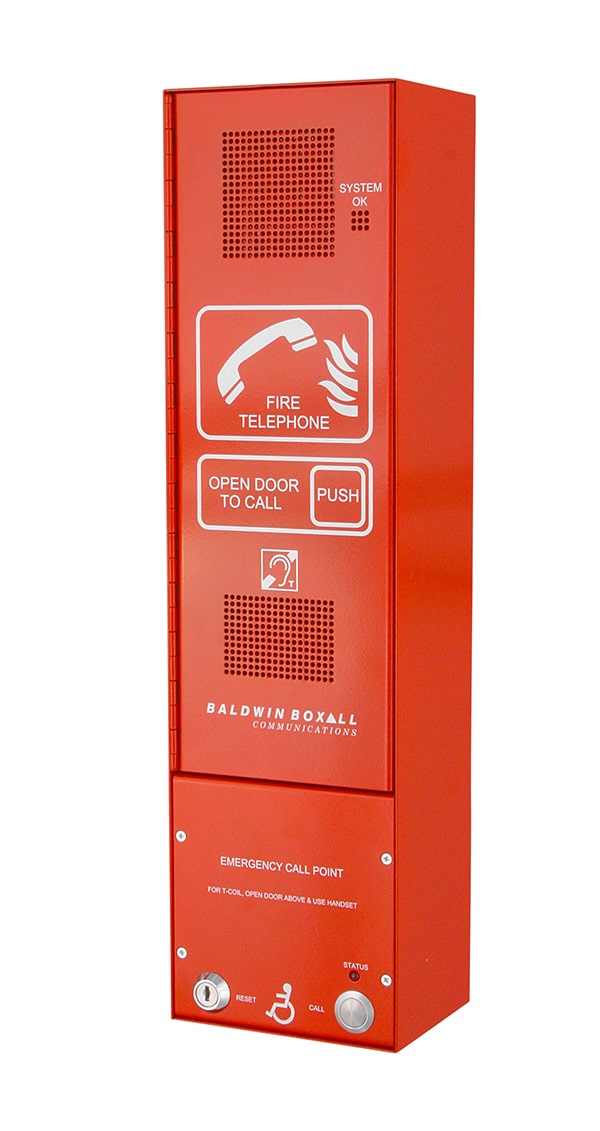 BIM (Building Information Modelling)
objects are available for the combined unit and all other outstation products for the OmniCare system, including disabled toilet alarm system products. Copies of these can be downloaded here:
More options available:
Further information:
Product codes:
BVOCC
BVOCCB
BVOCCL
BVOCCLB
BVOCCSP
BVOCCSL
Please note: Stainless steel products are not intended for installation in humid areas.
For full product specification please refer to the sales leaflet:
Like to discuss a project?
Call us on +44 (0) 1892 664422